About Siena Engineering Pvt. Ltd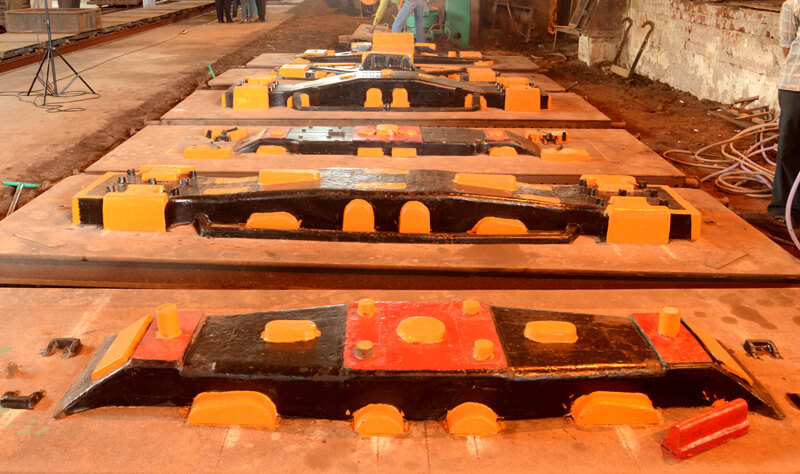 Siena Engineering Pvt. Ltd (SEPL) is a manufacturing unit involved in production of Alloy Steel & Iron Castings. Currently our major products are Railway Safety Parts, Sub -Assemblies and Assemblies. Our major customers are The Indian Railways and various high profile Private Organizations. The company has an integrated quality system, which is accredited under ISO 9001:2015 quality standard and is also approved as a 'Class A' foundry by Indian Railways as per IS-12117-96 specification.
We began our business around 30 years back with the name of Raneka Engineering Pvt. Ltd. This was later changed to Siena Engineering Pvt. Ltd in 2005 as we branched ways from Raneka. The manufacturing unit is located in the Pithampur Industrial Township which is geographically well positioned-
in central India. The unit is surrounded by multinational companies such as Bridgestone, Hindustan Motors, Eicher Group of industries etc.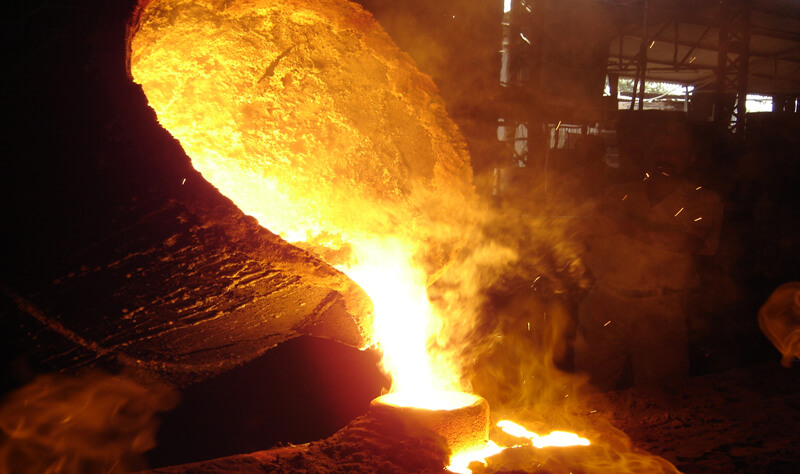 Siena is promoted by Mr. S. K. Jain (M. Com, ICWA) who is a finance genius, extremely determined and focus on fair business practices and has been the pillar of this business since the inception of its thought- to the laying of its foundation and to the current day where the Company is one of the leaders in its segment. He is now
accompanied in the technical field by the young and dynamic Mr. Prayut Bhamawat (B.Tech-IIT-BHU, MS- Cornell Uni., USA) SEPL also has a strong team of engineers, plant managers and other supervisors who have dedicatedly been striving to make every goal achievable.
The company began with a small annual capacity of approx. 50 MT and major focus on small Railway Components with around 25 employees. It has achieved more than TEN fold growth since then with the current annual capacity of 5500 MT castings of varied compositions, sizes and weights- with around 250 employees on its pay role. The capacity increase has happened along with momentous changes in processes. The manufacturing has become semi- automatic from labour intensive.
This is done to make the processes smoother and bring in standardization which in it self is a mammoth task in an industry of this nature. This also increases safety and makes the foundry much cleaner.
Siena has the best in class infrastructure, testing facilities and casting simulation software to make sure that the superior quality objective of the organization is met. We are also constantly up grading all the facilities to ensure high quality products and to meet the rising standards of expectations of the customers. This pursuit towards better processes and better quality continues and always will.
Vision
To build a system and create facilities to manufacture defect free, long lasting and highly reliable castings- by continuously upgrading ourselves to maintain a stat of the art, clean foundry; also maintaining high ethical standards like always.
Mission
To serve the tremendously growing Indian Railways and other sectors requiring steel castings by increasing the capacity, installing latest facilities and altering processes whenever needed to achieve significant improvement in quality- keeping in mind the requirement of tomorrow-and to match with international standards..
The Team
S. K. Jain, Managing Director
He is from a commercial back ground (M.Com. and ICWAI) and is very sharp at managing finances and maintaining operations of the business smoothly. He has also developed a knack for metallurgy and foundry processes as a result of all the years in the industry. He is from a very humble background and has broken all barriers to build the company and bring it to its current glory- while maintaining high ethical standards- which he is very committed for.
Prayut Bhamawat, Technical Director
B. Tech. (IIT-BHU) and M.S. (Cornell University, U.S.A.) He is very committed and focused at improvising all processes to ensure defect free products and 100% customer satisfaction. A technical maverick and keen learner, he ensures that the foundry stays in line with everything new and useful happening around the world.
The Staff
We have qualified and well trained engineers supervising all small departments. All the senior members looking after major processes have minimum 20 years experience and are well knowledgeable in their fields. The work culture enables all staff members to keep learning new activites throught out. It also makes sure that all staff co –operate to get results for the company.
Philosophy behind the business
Every organization has some guiding principles that reflect in every decision and action of the company. We are all about the quality of our products, transparent and ethical working culture and reliability.
It is easy to focus on immediate profits and loose sight of long term benefits, which can only be achieved if all the stakeholders- employees, vendors and customers grow together. We are a company with conscience and believe in giving best value to customers. We are also very committed to our customers and keep their needs at highest priority. We have transparent methods and systems to ensure all the above. We also welcome all constructive feedback to improve our products and working.
Corporate Social Responsibility
We constantly try to give back to our people, environment and the country in every way possible. We are socially conscious and take care of everyone and everything that has helped us grow and needs our care. We do what we can for the society in small but meaningful ways. Rathe rthat donating in charities, we believe in "charity begins at home" and make sure that we make the world around us a better place.
We are in business because of all those involved, who have always stayed with us and are committed to the organization. Our first commitment is to the people who work with us and deserve a healthy, safe and fulfilling life. We take all efforts to provide our people every bit of care they need.
Also comes high on our priority is the environment- it is the nature that provides for everything we need. It is true that an industry adds to pollution due to various processes but
we constantly strive to reduce our negative impact by taking up plantation and farming related projects in different places.
We also hope to find better ways to replenish our environment and are committed to taking every measure towards this.
We are only a product of every opportunity that our country gives us and what it makes us. We are proud to be an Indian company that creates employment here and gives various opportunities to vendors in the country thus creating a circle of opportunities created and used in India. We also follow every ethical and legal practice to make sure we remain true to our country and give back every penny we have earned in this country for the benefits of its people.